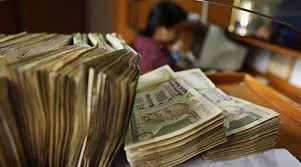 In an offer to address the concerns of SMEs  over delayed payments that make genuine income challenges for them, the Narendra Modi-drove government is thinking about to make it obligatory for all organizations to uncover their dues to MSMEs for more than 45 days, says a report
The newspaper referring to anonymous sources referenced that the service of corporate issues is probably going to inform rules in two or three days, stressing that disclosures must be made to the registrar of companies within a month. According to the standards, organizations with overdue debts to MSME units should make half-year revelations before the end of the predetermined time.
"The principles are in accordance with what is endorsed in the law administering MSME sector. It is being actualized now to put pressure on organizations to pay up," government sources told ToI.
According to the most recent standards, there will be a delay to settle the tax, it is responsible to pay compound interest to the provider on the amount from the designated day at multiple times of the bank rate as informed by the Reserve Bank of India (RBI), the report referenced.
It might be noticed that support stream to MSMEs and offering help to the sector was one of the primary concerns of the distinction between the fund service and the national bank under former governor Urjit Patel.
In November 2018, Prime Minister Narendra Modi had declared a large number of measures to make it simpler for MSME to get to credit, including loans of up to Rs 1 crore in 59 minutes, and less demanding consistency with ecological laws.